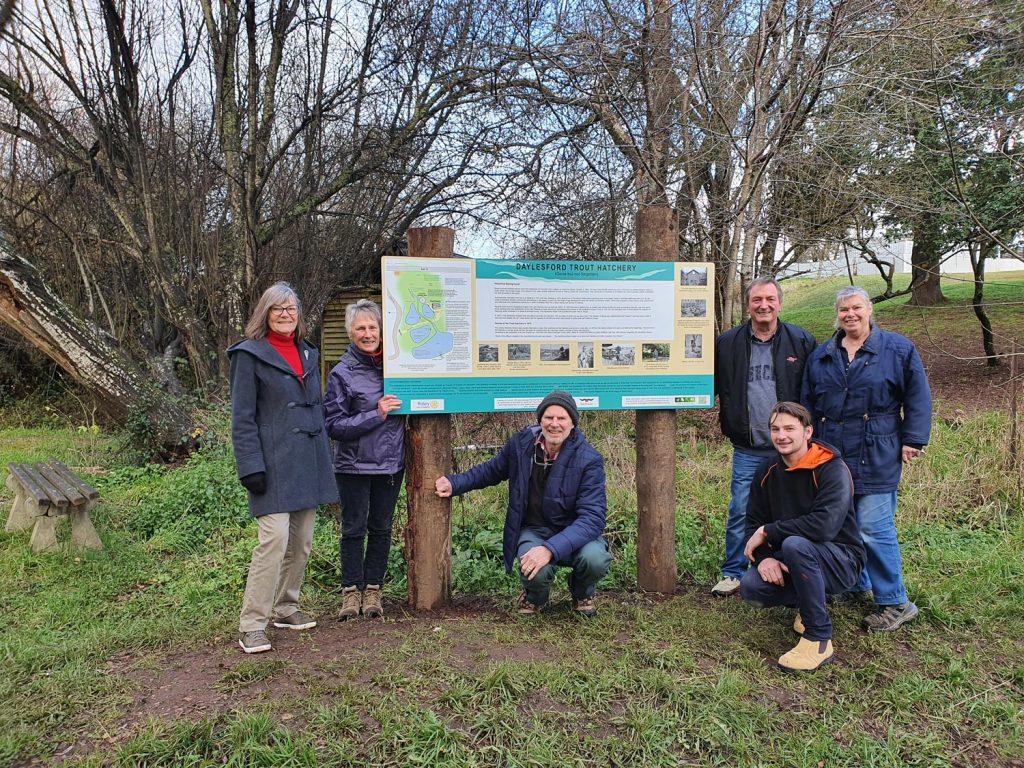 A comprehensive Interpretive Sign has been installed at the old Daylesford Trout Hatchery, reflecting its importance as a local enterprise that contributed significantly to the region's well-being from the early 1950's through to the mid 1970's.
Many people still visit the site to collect mineral water from the nearby natural spring, without having any idea of the Hatchery's prior importance.
This sign addresses that gap in visitors' knowledge and provides detailed information on the development and operation of the Hatchery, as well as illustrating day-to-day activities undertaken, using archival photos and other historical information.
Many people from Daylesford and surrounds contributed to the project, which was initiated by Friends of Cornish Hill members, either by meeting on-site and/or sharing photos and stories as well as memories of when this Trout Hatchery was recognised as "an illuminating example of profitable fish raising".