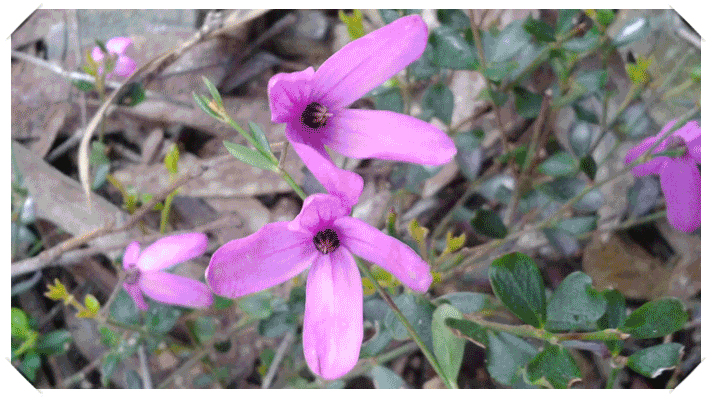 In 1994, the then Victorian Department of Conservation and Natural Resources proposed selling the 47.5 hectare parcel of Crown Land for housingdevelopment, but a group of concerned residents formed an action plan in order to save it as a historic precinct and for the establishment of flora and fauna of the Central Highlands. Today the management of Cornish Hill as a Crown Land Reserve is the responsibility of a Community Committee of Management. A group called 'Friends of Cornish Hill' carries out all hands on work on the Hill.
Generous grants from a number of funding bodies and input from a group of enthusiastic volunteers has enabled great progress to be made in controlling the weeds and re-establishing the local plants that were once endemic before gold mining disturbance.
Wonderful news!
Thanks to the Victorian State Government, the Committee of Management of Cornish Hill, under which umbrella the Friends work, are recipients of a very large grant of $49, 645. An enormous amount of time was spent writing the submission and this wonderful news will allow further weed eradication, using a variety of techniques, tree planting, continued work with the local schools, cleaning up around the mining relics, photographic records of all the changes being made.
It is exciting that this Committee has been recognised by the State Government. When mining finished, a variety of weeds took hold, gradually smothering what native vegetation remained. Local residents have been concerned for some time now that Cornish Hill poses a real fire risk. It is reassuring for everyone that weed control will go along way to reducing the fire risk, increase biodiversity, protect remnant vegetation such as wild flowers and revitalise Cornish Hill, turning it into a haven where everyone can enjoy picnics, bike riding, walking and enjoying the ambience of Smiths Creek as it tinkles it's way through the Reserve. And just think……..it is well sign posted, and thanks to Hepburn Shire Council, and easy walk from the town Post Office.